3 DAYS FOR INNOVATION AT THE SERVICE OF EDUCATION
EDUCATEC EDUCATICE is the leading exhibition for educational innovation in France.
For two decades now, EDUCATEC EDUCATICE has been setting the pace in an essential sector that is constantly renewing itself.
With more than 12,000 visitors last year, Educatec-Educatice is a great place for exchanges with dedicated areas to learn all about educational innovation such as: the "Carrefour de l'innovation pédagogique", the " Banque des territoires" area, the Start-up Village, the Academy Areas of Paris, Versailles and Créteil, Canopé, or the industry and Services for Digital Education will also be represented. Not forgetting the EDTECH village, created in 2017 and made up of 30 educational start-ups to be discovered.
For this 25th edition, a record of longevity linked to its success, Educatec-Educatice organized by Weyou Group offers a program that will promote exchanges, feedback and gather all the audacity. And always with the constant desire to maintain the indispensable link between all the players in the profession by relying on educational innovation.
In partnership with the Ministry of National Education and the Ligue de l'enseignement, this edition of the professional exhibition of educational innovation will be led by teachers, students, project leaders and speakers from all over France. Actors brought together to build together the future in education.
A UNIQUE MOMENT TO TRAIN, LEARN AND PROGRESS TOGETHER IN THE EDUCATION/TRAINING SECTOR.
We wish you a pleasant visit,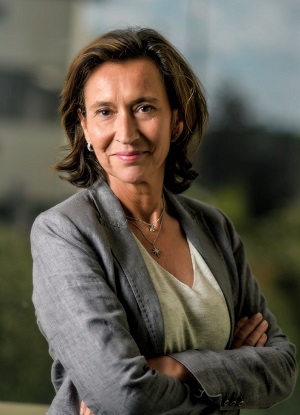 Ghislaine de Chambine
Director of Educatec-Educatice