3 DAYS FOR INNOVATION AT THE SERVICE OF EDUCATION
An exhibition to act in the service of our school
Dear exhibitors, Dear visitors, Dear friends,
For more than 25 years, EDUCATEC-EDUCATICE has been the annual meeting place for all those who are inventing the future of education today.
Teachers and contractors, representatives of public institutions and local authorities, associations, entrepreneurs and economic players: in 2021, 11,500 of you will walk the aisles to meet our 252 exhibitors, discover the 40 interactive workshops of the educational innovation crossroads, and listen to dozens of conferences where experts and practitioners share their vision for the school of tomorrow.
The health crisis situation we experienced had deprived us of a 2020 edition.
Although the crisis was very distressing in many respects, it was also the occasion for an abundance of questions, solidarity initiatives and innovations that cannot leave us indifferent. "What kind of digital education for the next world" was a central question of our 2021 edition. It invited us collectively to take a step back to celebrate our successes and to measure the path that remains to be travelled in order to invent together the digital technology that our school and its students need. Concocted by our editorial team, 3 educational challenges were the main threads to follow to guide this reflection and discover the innovations presented: succeeding in educational continuity, equipping schools and educational actors, rethinking the school form.
After two years without an event of this magnitude, the 2021 edition of EDUCATEC-EDUCATICE has put more than ever the meeting, the sharing and the conviviality at the center of its organization. 1997 meetings between exhibitors and educational project leaders, 40 interactive workshops, more than 49 conferences and round tables, were all opportunities to meet around our common passion. The 250 exhibitors who have already confirmed their presence are not mistaken and are preparing many surprises for you.
We look forward to welcoming you to the next edition of EDUCATEC-EDUCATICE which will be held in Pavilion 3 on November 30, December 1 and 2, 2022.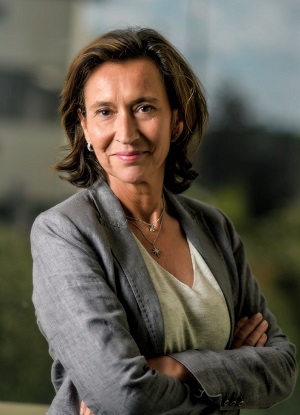 Ghislaine de Chambine
Director of Educatec-Educatice